One Simple Way You Can Help ? Fight Diabetes
Join Philly Walkers/Runners & Help Stop Diabetes!
WHAT ?
Step Out 5K Walk & Run to Stop Diabetes.
Meet Vea Fitness' team and the ADA, at the steps of the Philadelphia Museum of Art to participate in a fun 5K walk or a timed 5K run.
WHY ?
Almost 16% of Philly has diabetes, the highest rates of any major city in the country.
WHO ?
Everyone who wants to help make a difference in the fight against diabetes, and get rewarded for it!
Participants register and recruit co-workers, friends and family members to walk or run to raise money for the Association.
This day celebrates the accomplishments of our teams, walkers, and runners and an opportunity to promote awareness, health, and wellness, about diabetes.
FREE YOGA
We'll do sunrise yoga as the perfect pre-run warm up at 7:45am and pre-walk warm up at 8:45am. There will be two sunrise yoga sessions with Emily Tara Sabalbaro of Inspirenjoy Yoga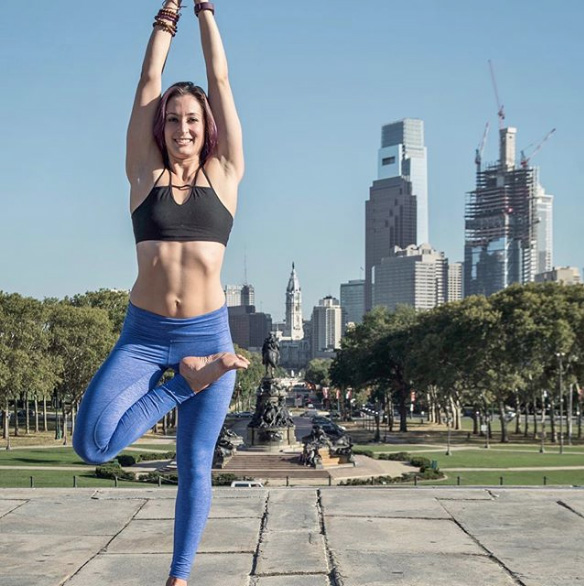 REWARD?
Of course there's a Vea Reward!
Complete the 5k walk or run with the Vea Fitness App for iOS/Android and earn a FREE "Train Mean, Eat Clean, Get Lean" workout tank top OR an iPhone 6 Workout Armband!
We'll also be offering rewards at IndeGo Bike Sharing!
WHEN ?
Saturday, November 5
Free pre-run yoga: 7:45AM at the Philadelphia Art Museum Steps
5K Run: promptly at 8:30AM, supported by Vea Fitness
Fun Walk: 9:30AM
WHERE ?
Philadelphia Museum of Art
2600 Benjamin Franklin Parkway
Philadelphia, PA 19130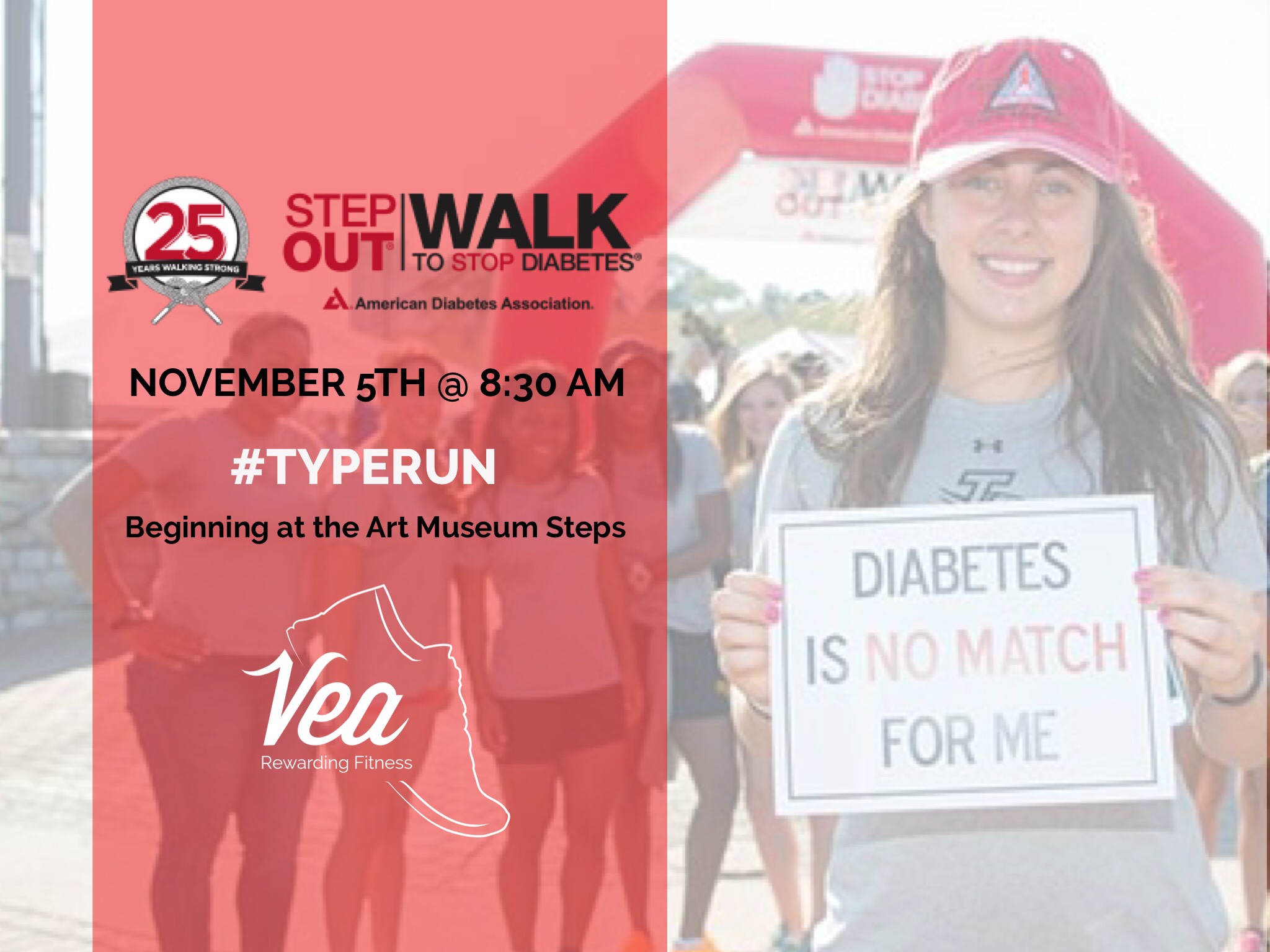 FYI 
Only walkers/runners who use Vea Fitness are eligible for the free tank top, iPhone armband or IndeGo rewards. Quantities are limited.
REGISTER
For the American Diabetes Association's Step Out Walk and 5K to Stop Diabetes, visit: www.diabetes.org/stepoutphilly
SEE YA SATURDAY!
From Philly, with ?
Jonathan, Dhakshina and the whole wild Vea Fam